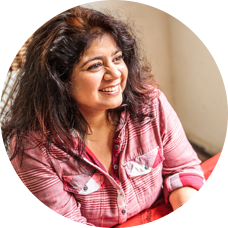 How do we find the perfect balance, harmony and simplicity in our complex life?"We have done every possible thing we could do in our capacity, utilized all sources of intelligence to find help. The only answer we find is that we have to go BACK. We have to go back to the basics. We have to go back to our Roots. We have to go back to ourselves. I believe that this is the only way to find the real solution. It has nothing to do with West or East. It has to do with human beings. No matter who we are, where we are from and what we do, we have to choose a path back Home. We have to choose the path back to ourselves. Nothing has the greatest power to heal, but self!"
I am Indu Arora, student for lifetime. I would like to share with you the Yogic and Ayurvedic wisdom which brings simplicity to our complex lives. I am here to share with you that the answer to every query and conflict lies within us. Living in harmony with our inner nature and the Nature as such is the key to health. Health is not an objective but a holistic approach where body and mind are integrated with the inner Self. I have been sharing simple, effective, practical, grounded ways of living life through Yoga, Yoga Therapy, Meditation and Ayurveda since 1999 and I am going to do that for the rest of my life.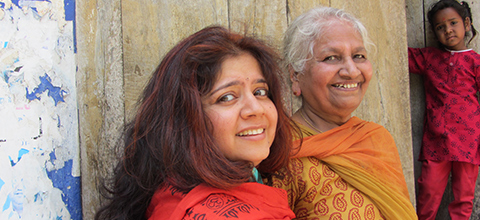 I teach at a global platform as I feel that the world is my playground, there are no boundaries for me, the only limitation is our mind and our belief system. I challenge it every day, every moment. I live free from any possible boxes. I believe that love and truth are the two most ancient travelers in the universe, one may experience them by going inside, and these lessons are not found in books. Vasudha-eva Kutumbakam!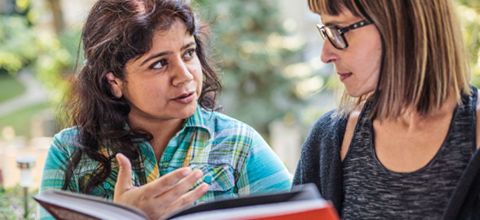 Yoga is not a study of Sutras; it is the study of Self. No matter how many books you have read or how many trainings you have done, finally anything makes real sense when teachings become experience. I am here to share that there are no shortcuts. Go within. Nothing has the greatest power to heal but Self!
-
Connect to yourself. Connect to your mind. Open up your eyes, go Inside, become Insightful.